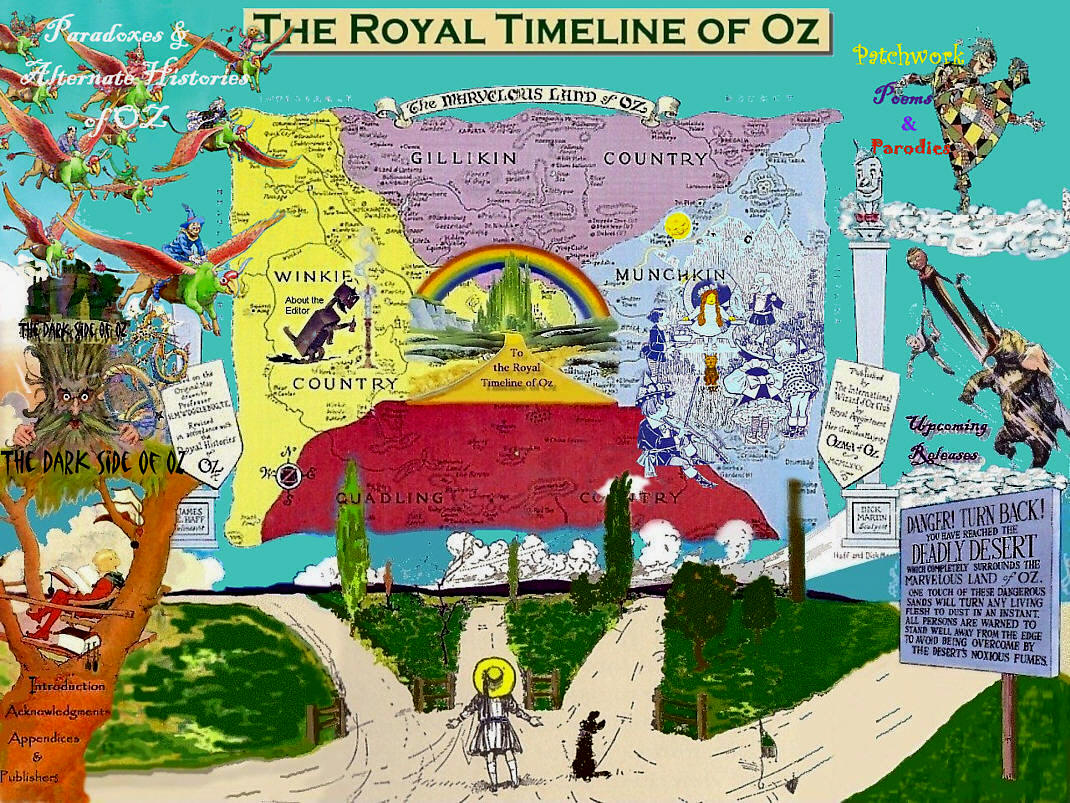 The Royal Timeline of Oz belongs to Joe Bongiorno. This Oz timeline and others on this site are used only by permission.
Artwork by Jno. R. Neill, W. W. Denslow.
Map of Oz by James Haff and Dick Martin © The International Wizard of Oz Club.
Parrot-Oxes (upper-left) © Eric Shanower. Used by permission.
Join the International Wizard of Oz Club

Looking for rare Oz books and ephemera at decent prices? Look no further than the Wonderful Books of Oz.

Loaded with information and news and a bookshop and FAQ and links and all kinds of great Ozzy things!